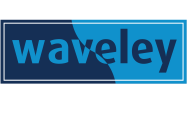 TWITTER FOLLOW
To hear about projects and news from Waveley why not join us on twitter
FOLLOW US
NEWSLETTER SIGNUP
Signup to our newsletter by completing the form below. Click to submit your subscription.
INTRUDER ALARMS
Intruder alarms are the backbone of any electronic security system, whether installed in domestic or commercial premises. The main purpose of an intruder alarm is to act firstly as visual, and then an audible deterrent. It should activate at the earliest possible moment, which will provide an audible local warning in the event of a break in.
Waveley, through its experience, can identify the potential risks to a property and will design each system individually to suit your premises' requirements.
We can design and install the small stand-alone systems for domestic and small commercial properties through to large PC based integrated systems for bigger properties. For peace of mind, Waveley offers a full range of monitoring facilities for your security system.
Our 24/7, 365 day Central Monitoring Centre is a totally secure area, employing the very latest technology. All systems are compliant with SSAIB standards and PD6662/EN50131.