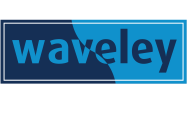 TWITTER FOLLOW
To hear about projects and news from Waveley why not join us on twitter
FOLLOW US
NEWSLETTER SIGNUP
Signup to our newsletter by completing the form below. Click to submit your subscription.
ENVIRONMENTAL POLICY
It is the policy of Waveley Security Ltd to ensure the management of our operational activities in such a manner as to reduce our environmental impact to an acceptable minimum, taking into consideration issues of practicality and reasonable implementation costs. This will be achieved by setting clear and realistic on-going environmental objectives and monitoring our progress and results against these defined objectives.
In particular we will
Endeavour to ensure that this policy is understood, implemented and maintained by all personnel of Waveley Security Limited and provide environmental awareness training for personnel as appropriate.
Promote public awareness and provide access to pertinent information on our environmental performance.
Conserve and protect the environment by operating according to the highest standards of environmental management available, through the application of strict quality assurance disciplines.
Maintain our premises and all plant, equipment and transport to the highest practical standard and improve working practice as and when new technology becomes available.
Minimise waste throughout all activities of our business, through better utilisation of raw materials, energy and water and the development of a strategy for minimising waste at source.
Dispose of unavoidable waste in a responsible manner.
Manage the risks that are associated with sites which have been contaminated and improve these sites where possible.
We require our suppliers to practice the same level of commitment which Waveley have to the management and continual improvement to the environment.
In addition we will endeavour to comply with all existing regulatory legislation, consents and codes issued at European, National and Local levels and adopt a pro-active stance in anticipating future regulatory requirements.
This policy is displayed on the premises of Waveley Security Ltd, in addition to being available to other interested parties upon request.