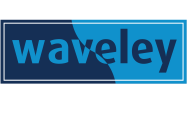 TWITTER FOLLOW
To hear about projects and news from Waveley why not join us on twitter
FOLLOW US
NEWSLETTER SIGNUP
Signup to our newsletter by completing the form below. Click to submit your subscription.
OUR SUPPLIERS
We would like to introduce you to our suppliers page.
At Waveley Security Ltd, we value the importance of business relationships. We only use suppliers who share our commitment to providing quality products and customer service.